When it comes to car trailers, there are several options available on the market today.  Everything from a utility trailer designed to haul everything under the sun to a trailer explicitly designed to haul cars.  The most common complaints that I hear are the following: hassles of ramps, getting out of my car once it's loaded on the trailer, and the issues of towing a trailer.  Let's look at the tilt car trailer explicitly designed to haul cars and how these complaints have been solved.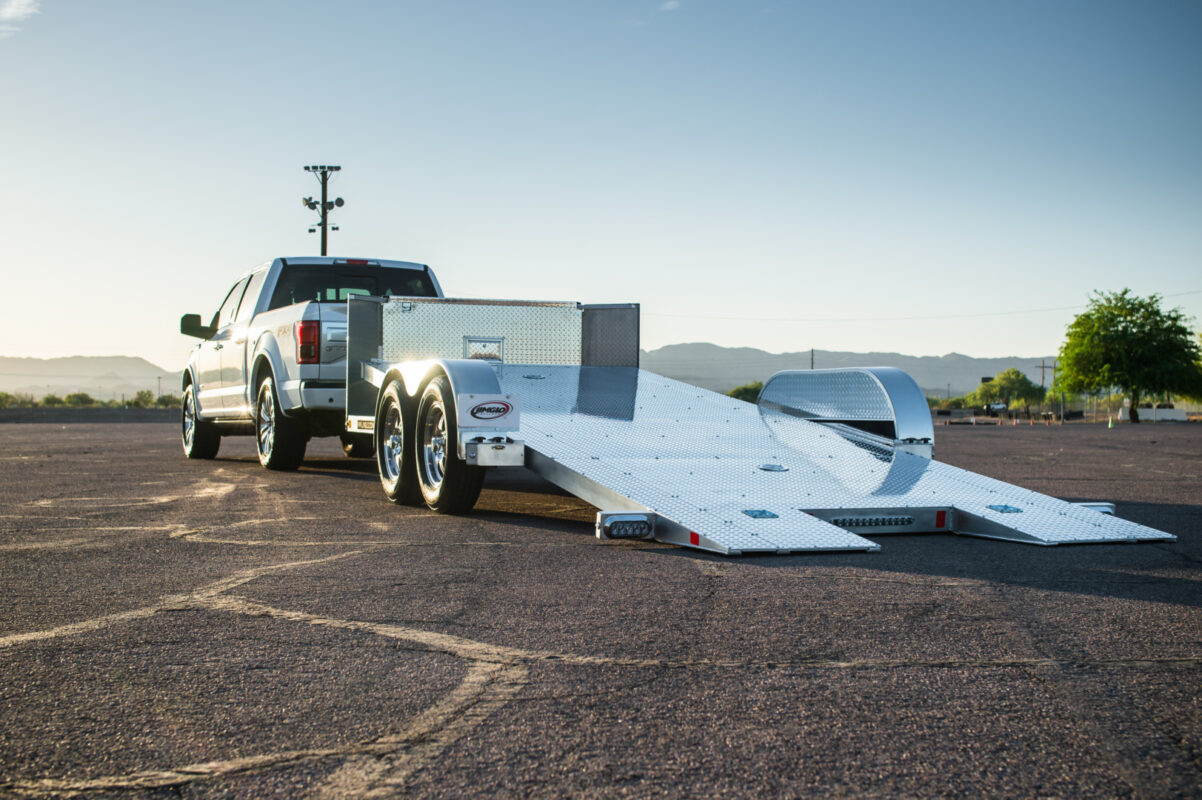 NO RAMPS
Tilt Bed Trailers by JIMGLO are today's quickest, most straightforward loading car trailers.  Release one lever, and the bed tilts.  As you drive on, the bed levels and locks into place.  Secure your car, and you're done.  A tilt car trailer solves the most common complaints about car trailers.  You know the frustrations if you have ever loaded a trailer using ramps.  The complaint I hear over and over from car enthusiasts is the hassles of using ramps to load a car.  Hassles include the need to jack up the front of your trailer to reduce the ramp angle, work to avoid theft and store them under or within the trailer.  The frustrations of using ramps have been eliminated by the tilt car trailer by JIMGLO.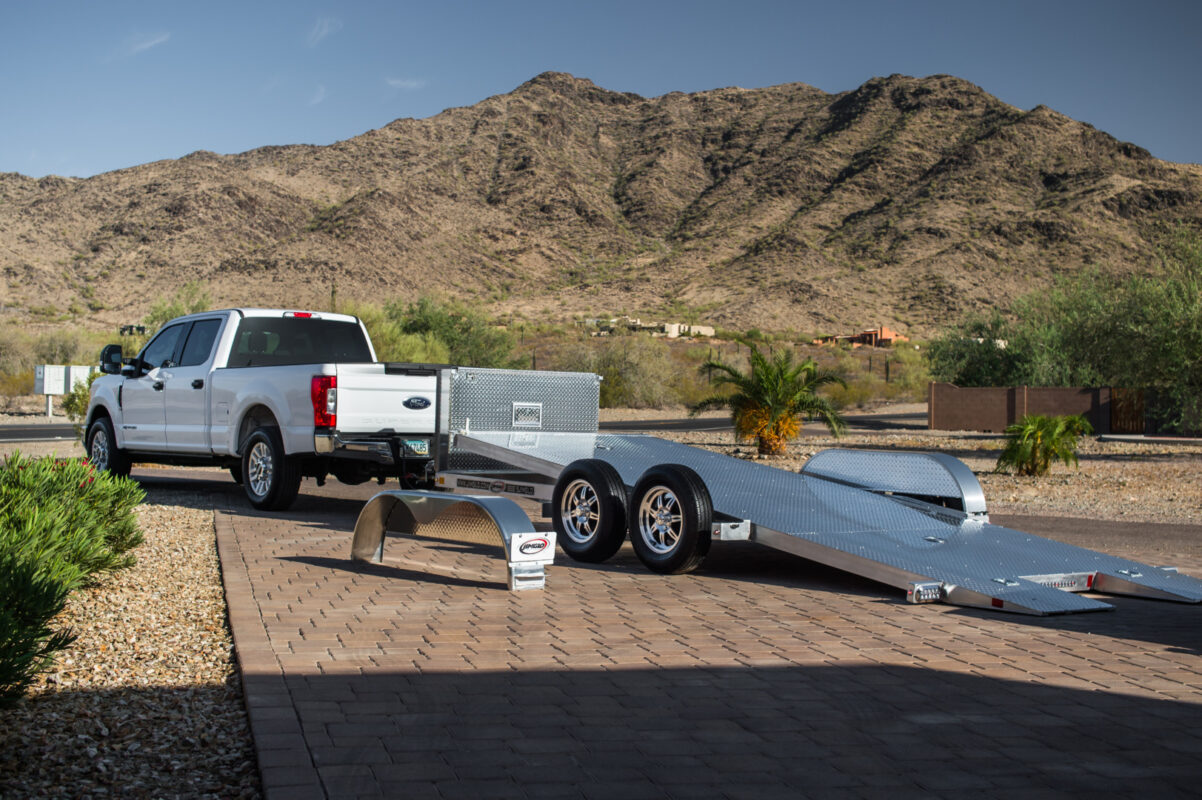 DRIVE ON – STEP OUT
Another common complaint is being unable to get out of your car once loaded onto the tilt trailer.  Removable fenders help solve the problem, allowing you to open the door and step out.  This problem is a double-edged sword, so to speak.  You need to keep the trailer as low to the ground as possible so your low car can load on the trailer without scraping, yet it needs to be high enough to make it possible to open the door over the tires.  We have towed this fine line and found the balance that works exceptionally well for most low cars.  If you have particular height or clearance requirements, adjustments can be made.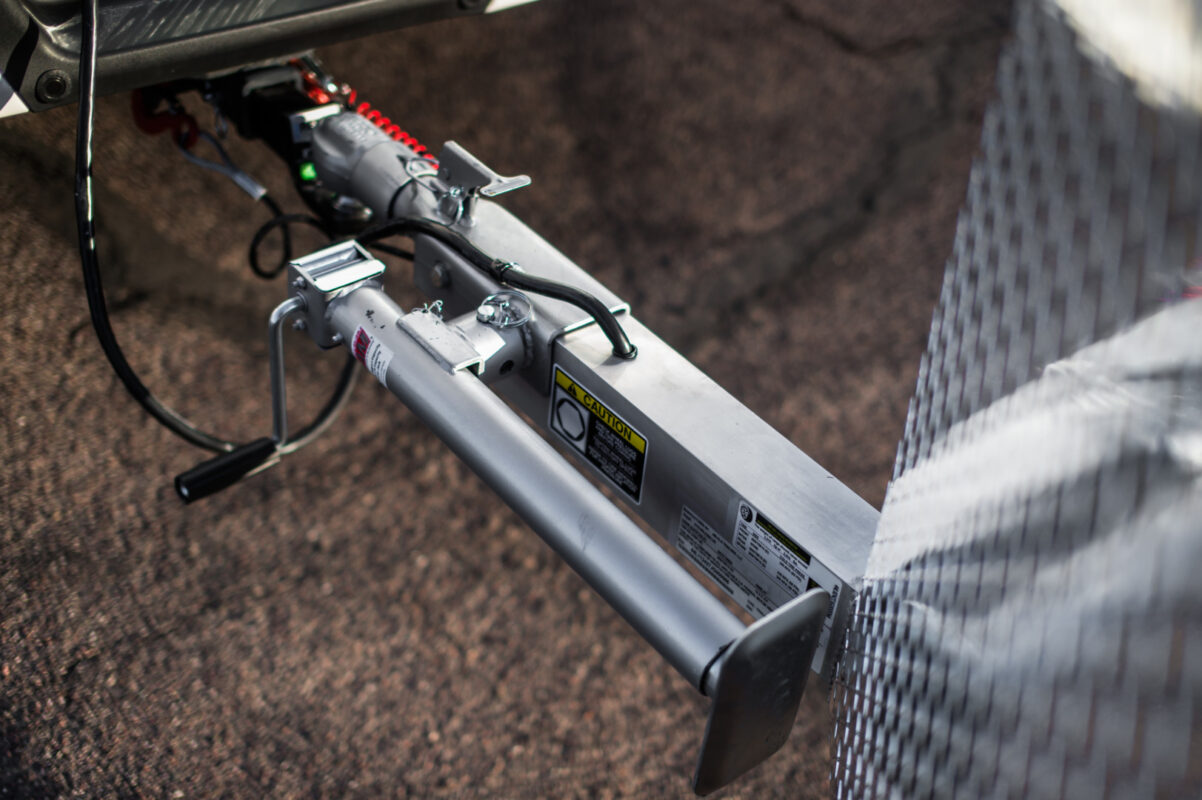 EFFORTLESS TOWING
First, we have created the lightest, best-built tilt car trailer available using the latest technology and design know-how.  We have re-engineered the ever-popular JIMGLO Tilt Bed using an all-aluminum frame yet retained the most popular features and benefits our "Raving Fans" have come to expect.  The trailer weighs just over 1200 pounds, which is remarkable for this caliber.
Secondly, if you have ever loaded a car onto a trailer, tied it down, or attempted to tow it at highway speeds only to realize the car needs to be moved forward or backward to tow correctly, you are not alone.  This is another frustration we have worked to eliminate.  Not all trailers are created equal, and not all are designed to haul cars.  The exceptionally well-designed tilt car trailer has been designed to haul cars.  We have taken the guesswork out of the car placement on the trailer for optimal towing.  How is that possible? It's simple: once the bed tilts and locks into place, drive forward about 6 inches and tie the car down.  If you follow this rule, your trailer will be perfectly balanced with just the right amount of tongue weight and optimal performance.  Even Street Rodder Magazine mentioned it in an article featuring JIMGLO Trailers.