JIMGLO Elite: Half the side opens up, ensuring easy, damage-free loading for low vehicles, merging convenience with innovation.
At JIMGLO Trailers, we've reimagined enclosed car trailer designs for the contemporary car enthusiast, blending innovation with ease of use. Whether you're a new-age exotic car owner or hold a treasure trove of classic cars, our trailers cater to every generational need.
Designed with a sharp focus on detail, the JIMGLO Elite enhances your car's elegance while offering unmatched protection. Beyond just trailers, it's about expressing your unique style and shielding your precious assets.
With JIMGLO, experience a seamless blend of luxury, safety, and sophistication tailored just for you. Elevate your car's abode with JIMGLO Elite – where timeless elegance meets modern luxury.
Get Pricing - Click here
Explore why Ford chose JIMGLO as the exclusive partner for the iconic FORD GT.
In transporting the Ford GT as part of their Concierge Service, Ford sought safety, luxury, and reliability. Unwilling to compromise, they exclusively recommend the JIMGLO Elite. Discover the stringent transport requirements set by Ford for their most expensive car and learn why the JIMGLO Elite stands as the unrivaled choice.
Never Crawl Out Your Car Window, Again
Forget the hassle and unease of crawling out of your car window. With the JIMGLO Elite, enjoy the freedom and sophistication of an effortless exit. Half the side of this modern trailer seamlessly opens up, along with a removable fender, allowing you to smoothly drive in and step out, standing tall.
Navigate quickly and gracefully in and out of your vehicle, leaving the struggle of squeezing through partially open doors in the dust. Perfect for the new-age exotic car owner and the devoted classic car enthusiast. Experience the future of car trailers, where your comfort meets unparalleled convenience.
Make A Statement Without Saying a Word
Let's face it: none of us created our automotive masterpieces to blend in. We have invested countless hours of time and money to express ourselves and stand out from the crowd. You deserve an enclosed car trailer that shows the same dedication to excellence. Each JIMGLO Elite enclosed car trailer is hand-crafted using top-quality materials, the latest innovations, and years of experience. All this, combined with our engineering know-how, makes the line of JIMGLO Trailers genuinely extraordinary, which allows you to make a statement without saying a word.
What We Are made Of
The JIMGLO Elite is a revolutionary enclosed car trailer that uses the latest space-age technology developed by NASA. The sleek exterior is created using clean skin construction which is free of rivets, seams, or joints. This is made possible by using single-piece composite technology. Each side, top, and floor of the JIMGLO Elite is constructed from a single piece of this composite material.
Lightweight Composite Material
Dent Resistant

Hail Resistant

Insulated Honeycomb Design

NO JOINTS, SEAMS, RIVETS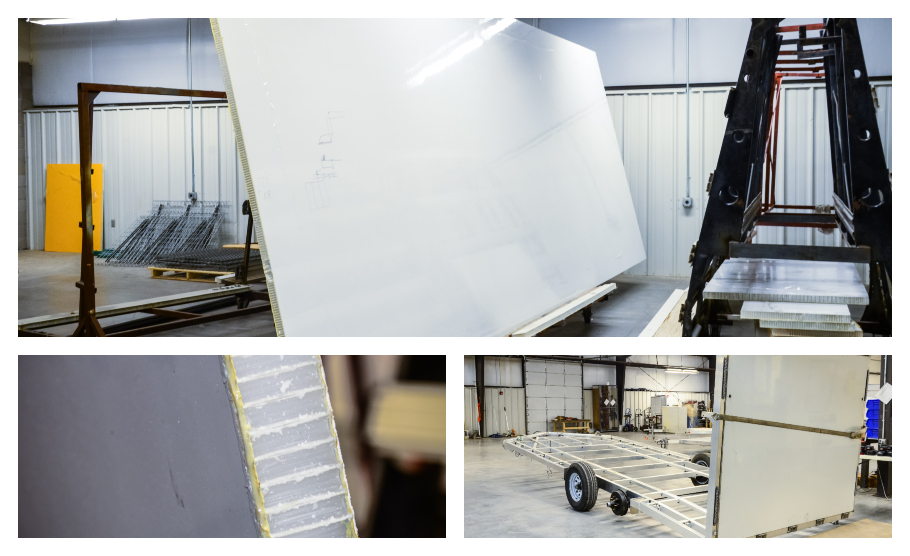 Protection From The Elements
In classic and exotic cars, extreme temperatures can be a silent adversary. Embrace the shield of composite technology, renowned for its superior insulation capabilities. Beyond the standard protection against rain and vandalism offered by other enclosed car trailers, composite construction adds a robust layer of defense, safeguarding your automobile against the elements. Secure not just the aesthetic but also the optimal functionality of your automotive masterpiece with the safety of composite technology. Tailored for the car enthusiast, prioritize peace of mind and care for your investment.
Towable with Pickup or SUV
The JIMGLO Elite enclosed car trailer boasts a standard GVWR (Gross Vehicle Weight Rating) of just under 10,000 pounds, with an available 12,000 lb version for those heavier hauls. Acknowledging the importance of carrying capacity for seasoned car enthusiasts, our streamlined, lightweight trailers reliably support over 7000 pounds inside. Navigate the world with your prized possessions securely and stylishly housed in a JIMGLO Elite, where design meets functionality. Your vehicles deserve nothing less.
CHECK OUT THE JIMGLO EGO TILTBED TRAILER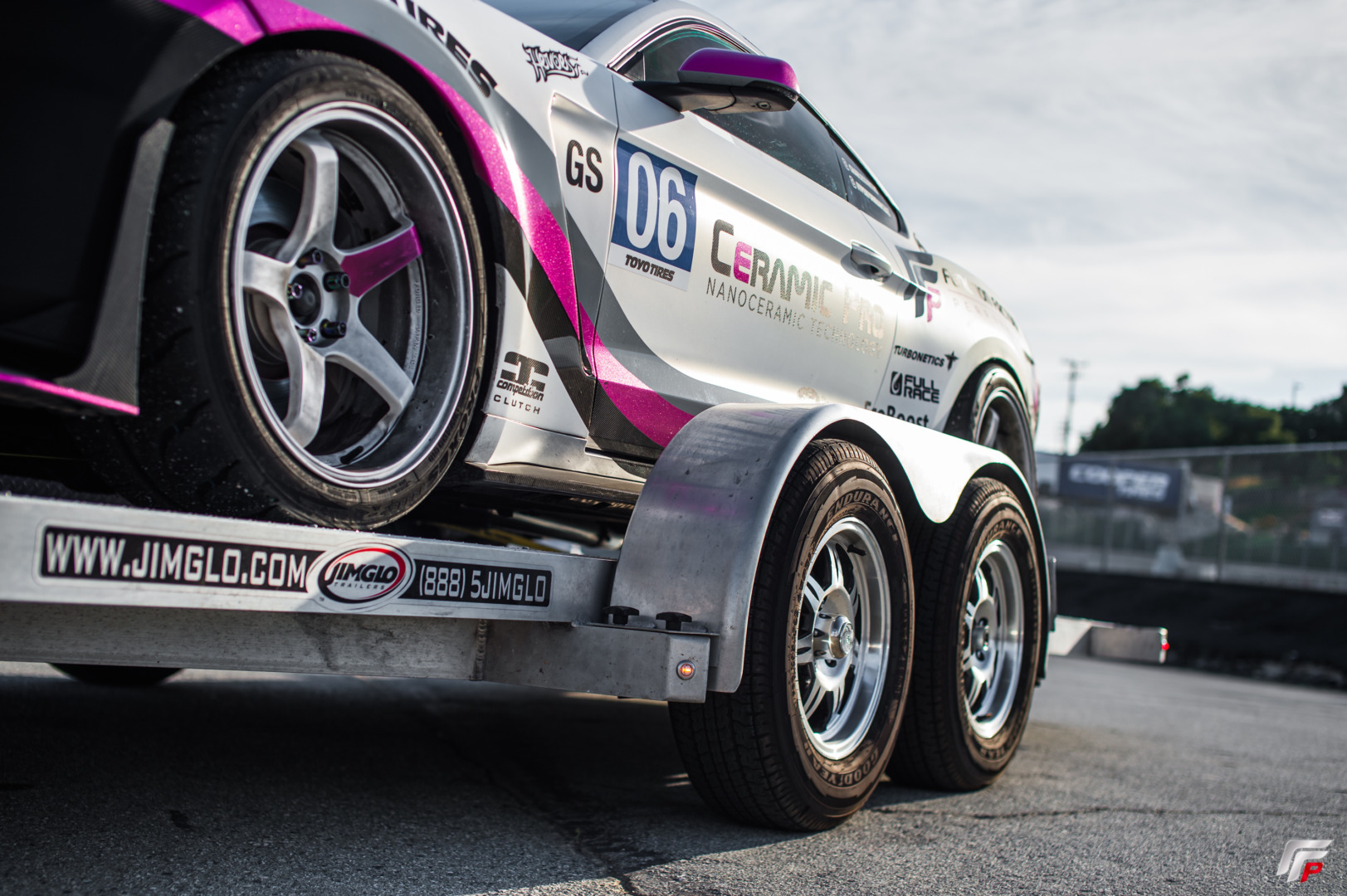 RAMP-FREE OPEN CAR TRAILER
Effortless and safe car loading with the JIMGLO EGO Tiltbed Trailer.
Purchase Now
learn more